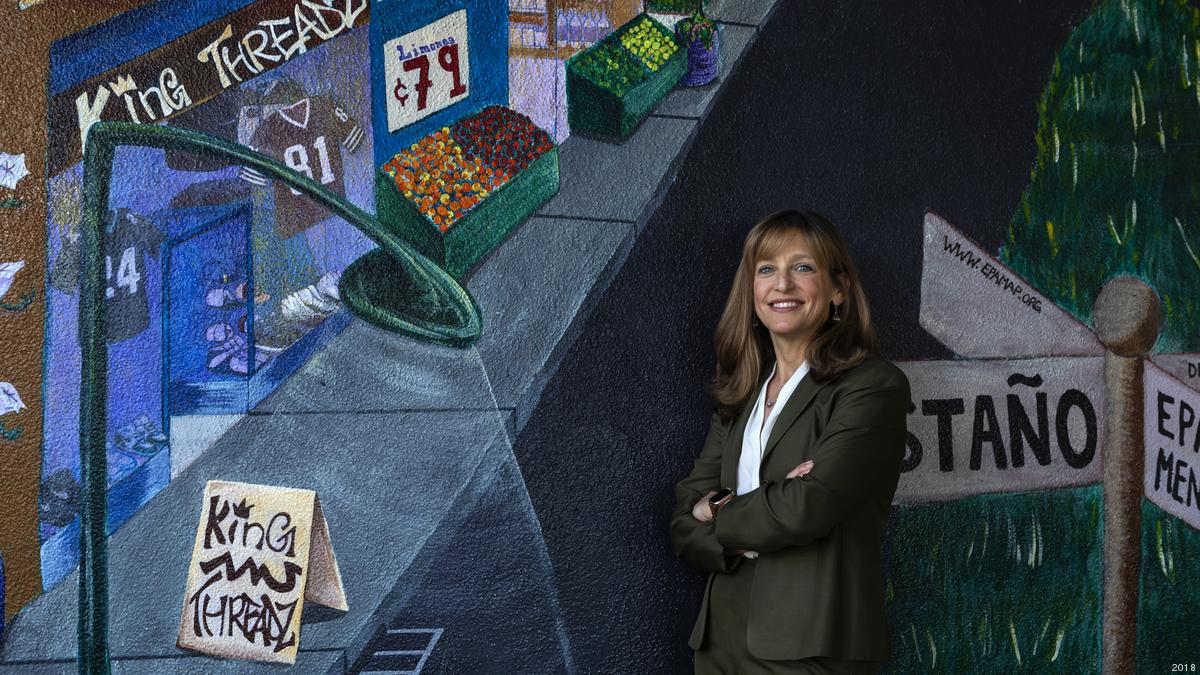 Catherine Crystal Foster receives Silicon Valley Business Journal's Community Impact Award
By Danny King – Contributor. 
---

Editor's note: As part of the Silicon Valley Business Journal's annual celebration of Corporate Philanthropy, we're honoring eight companies and individuals with Community Impact Awards. Read on for a profile of Magnify Community, one of this year's Community Champions. 
Lest anyone be fooled by Magnify Community's short history and modest annual budget, nonprofit CEO Catherine Crystal Foster's role as a raconteur of sorts for local philanthropy goes deep.
"I don't think we exist without her," said Jennie Savage, chair emeritus of the Silicon Valley Urban Debate League, noting that Foster's former role as executive director at Westly Foundation was instrumental in SVUDL's initial funding. "She's both an imaginer and a doer. There are very few people who are good at both."
Last year, Foster co-founded Magnify Community with a mission to spur area philanthropists to redirect their giving to nonprofits that specifically help the locally underserved, and address issues that have been exacerbated by the widening income gap.
With a goal to catalyze more than $100 million in giving to nonprofits in Santa Clara and San Mateo Counties by 2023, Magnify earlier this month announced an initiative called Magnify Community Pledge, whose founding pledgers include the John & Marcia Goldman Foundation, the Morgan Family Foundation, the Westly Foundation, the Pinpoint Foundation, the SV2 Silicon Valley Social Venture Fund and Microsoft Chief Technology Officer Kevin Scott.
"We're trying to create a new normal, where successful folks here say, 'Local giving needs to be part of my philanthropy portfolio,' just like having an investment portfolio," said Foster, who estimates that 90 percent of local philanthropy is directed outside of the region and lists homelessness, education, the arts and land conservation among the most crucial local causes. "If the issue is close to your heart and has a national or international dimension, I bet there's a local dimension of that."
Foster's social work dates more than 30 years. She was an advocate for abused women as a Harvard Law School student and has continued her work on both coasts, supporting child well-being with her work at Voices for America's Children in Washington, D.C., and continuing locally with groups like Arabella Advisors, the Peninsula College Fund, the Palo Alto Community Fund and Westly Foundation, where she boosted grantmaking by 41 percent.
On that note, the northern New Jersey native views her work as more of a calling than an occupation. Referring to a summer internship with a corporate law firm as "unspeakably boring," Foster continues to be motivated by gratitude and duty.
"This is the kind of place where I used to go on vacation. Now, I get to live here," she added. "I do this because I can't not do it."
---
Individual Champion: Catherine Crystal Foster
Hometown: Northern New Jersey
Education: B.A. from Yale University, J.D. from Harvard Law School
Headquarters: Los Altos
Website: www.magnifycommunity.com
Mission: To spur Silicon Valley philanthropists to contribute more to local nonprofits
Target clientele: Local philanthropists
Interesting tidbit: Magnify Community was founded last year with funding from The Grove Foundation, the David & Lucile Packard Foundation, Sand Hill Foundation, the Sobrato Family Foundation, Heising-Simons Foundation and Sunlight Giving
Annual operating budget: $600,000