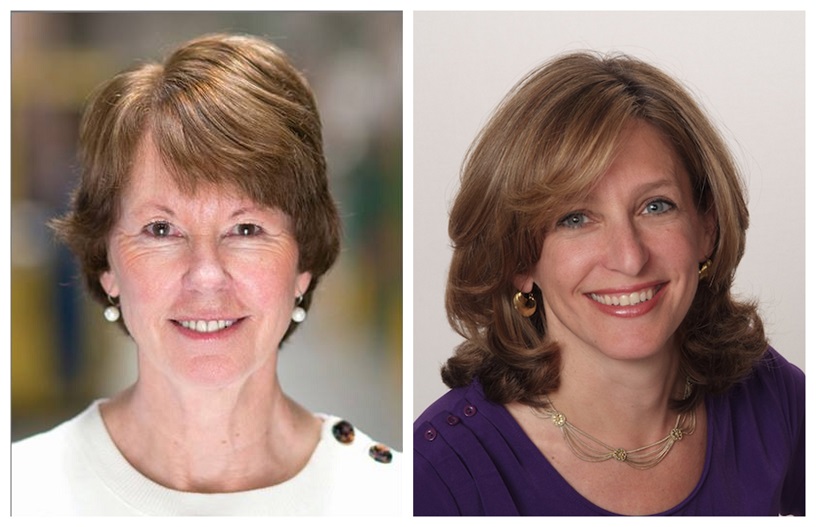 The Importance of Local Giving
Original contribution from the American Leadership Forum Silicon Valley. Article available here.
Magnify Community recently announced a pledge to catalyze an additional $100 million in local giving by 2023 here in the Silicon Valley. We spoke to founders Catherine Crystal Foster (Class XXXI) and Kathy Jackson (Class XXXI) about the importance of local giving, their ALF experience, and how being classmates in the Fellows program brought them together.
---
Tell us about Magnify Community.
Magnify Community powers local philanthropy to make Silicon Valley a better place for all of us. We're advocates, connectors, and catalysts who shine a spotlight on Silicon Valley's hidden needs and the high-performing community nonprofits who are making a difference. We aim to make local giving easy, effective, joyful, and rewarding. We have an audacious goal to catalyze an additional $100 million of local giving by 2023 and lay a foundation for enduring investment in Silicon Valley.
A nonprofit that launched just over a year ago, Magnify Community works collaboratively with entities throughout Silicon Valley to spark more philanthropy for community-serving nonprofits in San Mateo and Santa Clara counties. We do not take fees and work as a neutral connector, independent of any financial or issue-specific interest. Magnify Community is all about testing, learning, and then scaling what works through existing institutions throughout the Valley, including the Silicon Valley Community Foundation. Some of our early pilots include producing topical lists of high-performing nonprofits – curated by the Sobrato Family Foundation – publishing an online database of local nonprofits vetted by some of the Valley's leading foundations, and maintaining lists of local projects that could absorb significant capital with major impact. All these are pilots, and could be expanded to include more local nonprofits and issue areas if they prove successful in sparking more giving.
We also are developing partnerships with wealth advisors and donor advised fund providers to build awareness of local needs and provide curated information to clients. We are proud to be backed by some of the most respected funders in Silicon Valley: the David and Lucile Packard, Sobrato, Grove, Heising-Simons, and Sand Hill Foundations, as well as Sunlight Giving.
Magnify Community recently announced a pledge to increase local giving here in the Silicon Valley, can you expand upon that and tell us more about this pledge?
We launched the Magnify Community Pledge to encourage Silicon Valley philanthropists to give where they live, and to build a movement of donors and leaders who understand that investing locally is critical for the long-term vitality of Silicon Valley. With the Pledge, we aim both to make local giving the norm here, and to catalyze increased financial support for effective community nonprofits doing the work that makes Silicon Valley better for all of us. 
Pledgers make a commitment that at least 20% of their total giving, or a specific or increased annual dollar amount of giving, will go to nonprofit organizations that significantly serve the people who live or work in San Mateo and/or Santa Clara counties over the next three years. Pledgers donate directly to the nonprofits of their choice. Magnify Community does not aggregate capital or dictate where funding goes.
We're thrilled that 27 philanthropists and local leaders have already made the Pledge. In addition to committing to devoting a significant proportion of their philanthropy portfolio to local nonprofits, they have — in aggregate — committed to increase giving by more than $38 million over the next three years. We believe that a group coming forward to state proudly their intentions to give locally will inspire others in Silicon Valley to follow suit. 
Why is local giving important, especially here in the Silicon Valley?
Silicon Valley is not a place of shared prosperity. Although more than 86,000 millionaires and billionaires live in San Mateo and Santa Clara counties, one in three people who live here cannot meet their basic needs without help. Far more people in Silicon Valley are homeless than in San Francisco. Just miles away from some of the best schools in the country, students lack the basic resources needed to succeed. Priced-out community organizations can't pay rising rents or offer salaries to keep local staff. While many philanthropists here give generously, less than 10% of local giving goes to local community nonprofits. Many vital community-serving organizations remain overlooked and under-resourced. They could drive more impact and scale with additional capital.
We value philanthropy of all kinds, however, and embrace a "yes, and" approach, in which donors' broader philanthropy portfolio – which may include universities, national, or international nonprofits – also includes local giving. 
You were both part of ALF Class XXXI. Tell us about your ALF experience.
As part of ALF Class XXXI, we met a remarkable array of local leaders serving across sectors and we learned a great deal about the power of conversation, connection, and listening to spur understanding. ALF also pushed us to think even more deeply about diversity, inclusion, and values. We were both inspired to assess our own strengths and weaknesses, as well as consider how we could best serve in the crazy community quilt that makes up Silicon Valley. The personal and community insights we derived were instrumental in Kathy's ultimately concluding that the time was ripe for her to step down after eight years as CEO of Second Harvest of Silicon Valley passing the torch to a strong new leader (Leslie Bacho, current Fellow Class XXXVII). Catherine, too, began to assess her 30-year career in the social sector, her leadership strengths and impact goals, and her future tenure as Executive Director of the Westly Foundation.
What effect would you say ALF had on your relationship with one another?
We both knew each other slightly before ALF Class XXXI, as the Westly Foundation was a valued, long-term funder of Second Harvest. However, we became much closer as we experienced ALF and the personal, group and community assessments that underlie the program. On a post-ALF graduation hike together around the Stanford Dish, we discovered that we were both haunted by the Giving Code report and eager to see what "solution set" might arise for testing in light of that report's conclusions about the relatively low level of giving by local philanthropists to community-serving organizations in Santa Clara and San Mateo counties. When Open/Impact released an RFP – funded by six premier local foundations – for that work, Kathy immediately reached out to Catherine to explore a possible collaboration. Magnify Community was the result.
We believe that our capabilities are not only about what we bring to the table individually, but how we work as a team. What is telling is how much fun we've had working together to develop the Magnify Community vision and execute our plans. We share certain attributes – curiosity, a bias for both action and collaboration, an eagerness to learn, keen appreciation for how much we don't know, common sense, and (notwithstanding the preceding) a certain level of humility and willingness to laugh at ourselves. We have consistently been surprised by the complementary nature of our networks, experience and areas of expertise. We instinctively backstop and support one another, and our chemistry is excellent. That synergy is a major strength.
Where do you see Magnify in 5 years, or 10 years?
We fervently hope that there will be no need for us to exist! We're not trying to build Magnify Community as a brand for the ages, but rather to test an array of strategies to spur local giving, to iterate and learn, and to set a fly-wheel in motion that leads to a stronger, more equitable Silicon Valley that works for everyone who lives or works here. Ultimately, Magnify Community's goal is to transition its focus (local giving), learnings, and successful strategies to one or more credible entities that can build on and sustain the work.