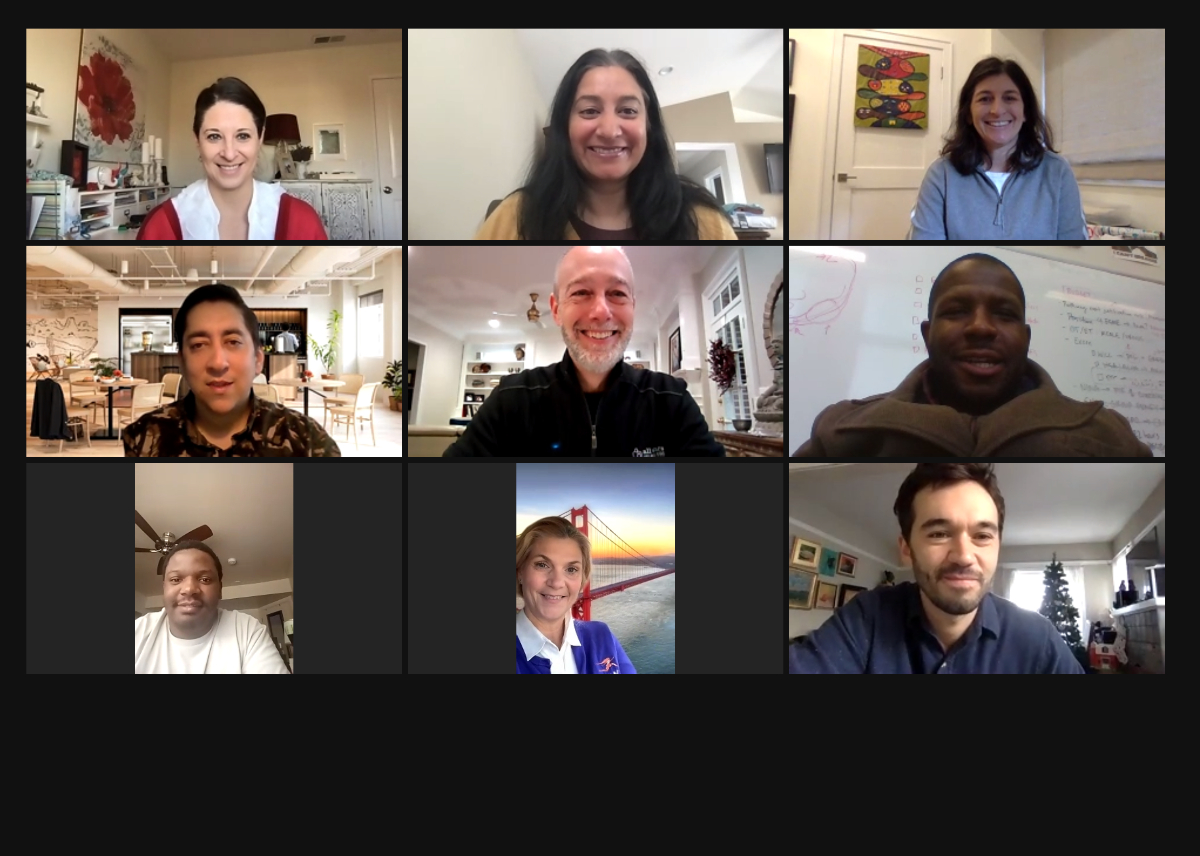 In conversation with All Stars Helping Kids
All Stars Helping Kids was founded 30 years ago by Pro Football Hall of Famer and venture capitalist Ronnie Lott, and his wife Karen, to invest in emerging nonprofits with innovative solutions to disrupt the cycle of poverty for Bay Area youth. We spoke with members of the All Stars team about their 2021 Cohort, including Silicon Valley-based BAWSI and Razing the Bar, and their plans for 2021.
---
All Stars has a unique approach to supporting Bay Area nonprofits moving youth "from poverty to prosperity." Tell us more about it.
Of the approximate 3.9M children living in poverty in California, 85.8% are children of color – Black, African American, Latino, Asian American, and American Indian. To overcome systemic racial disparities, educational and attainment gaps, and lack of access to health and other vital resources that keep youth trapped in a cycle of poverty, we need a new approach. It will take an ecosystem of strong, sustainable and impactful community-based organizations working to keep kids in school, learning the skills needed to find a job and keeping them healthy in body and mind as well. That is why All Stars Helping Kids' Accelerator Program goes beyond the grant to provide cash grants and three years of capacity building training to our grantees working to uplift high potential youth in low-income, marginalized, and underserved communities.
All Stars' mission is to disrupt the cycle of poverty and encourage innovation by seed funding start-up nonprofits in the Bay Area. We believe the convergence of our three tenets is essential to ensuring all youth can reach their full potential: Access to Education, Career Readiness, and Health & Wellness.
When Ronnie Lott founded All Stars Helping Kids 30 years ago, his vision was to harness lessons he had learned playing football and investing in technology start-ups. From his football experience, he knew the potential in identifying a "rookie"—a player with potential—and supporting them through coaching, mentoring, and training to transform them into an All-Star. And from his experience as an investor, he understood the value of multi-year funding, building trust, and opening doors to networks, funders, and other investors. 
This approach is baked into All Stars' philanthropic model: fundraise and aggregate donor contributions to provide cash (three years of general operating support) as well as coaching, capacity building, and connections to peers and donors for our grantees. The dollars raised by the All Stars team are used to develop these local, emerging nonprofits. By investing in their sustainability, All Stars creates opportunities that allow all youth the chance to thrive. All Stars Helping Kids is not set up like a typical family foundation. We are unique in that we are a grantmaker and a nonprofit at the same time. We fundraise and pool donations to provide a multiplier effect of impact to the donor through effective grantmaking. 
The benefit for donors, is that All Stars leverages their contributions by matching each $1 raised with up to $2 of technical assistance, coaching and networking. We have a team of Strategic Advisors who are subject matter experts and business leaders that provide pro-bono coaching and one-on-one technical assistance. We introduce our grantees to other donors, funders and networks. And we create peer networks so our grantees can build collaborations and strategic partners that drive impact and outcomes. That is how we can deliver a real return on investment not only for our donors but for our grantees and nonprofit partners as well. 
You just announced your 2021 cohort and we're thrilled to hear that three Silicon Valley organizations made it in. Tell us more about what these organizations do.
Every year, through our Accelerator Program, All Stars selects a cohort of emerging nonprofits to participate in a three-year intensive program designed to help them build organizational capacity, financial sustainability, and grow their impact.
This year, we're thrilled to welcome Bay Area Women's Sports Initiative (BAWSI), Razing the Bar, and My Digital Tat2 to the cohort, as well as Camp Common Ground, and Youth Beat. All these organizations do tremendous work supporting youth. BAWSI is a free after-school fitness and confidence-building program where female athletes inspire young girls to get active, believe in themselves, and improve their beliefs, attitudes, and behaviors about physical activity. Razing The Bar provides comprehensive mentorship and housing support services to current and former foster youth, as well as other under-resourced youth populations. My Digital Tat2 guides students by educating them on their digital responsibility and the power of their online presence.
This year has presented unprecedented challenges for nonprofits, especially emerging ones. How have you adapted your support to grantees?
All Stars is a nonprofit too. We are not an endowed foundation and have to raise the money every year to fund our work. So, we have experienced the trials and tribulations of the past year right along with our grantees. But we recognized this was not a time to step back but rather to step up. By March 12th—five days before the Bay Area shelter-in place order and eight days before the statewide shelter-in-place order—All Stars had already launched a Rapid Response Fund and a robust set of support for its grantees. We raised and disbursed $160,000 in grants to our portfolio so that they could keep the lights on and doors open. This was critical to us given the needs in our community: among the 15,000 youth our grantees served between March and July 2020, 91% were from low-income families, and 88% were youth of color from underrepresented communities.
And that was just the beginning. As many nonprofits and funders did, we also moved all our vetting, pitch days, onboarding, coaching, and training sessions online. We also added mini-training sessions for nonprofit leaders to connect and work on specific topics, or simply lean on each other to work through some of the 2020 challenges.
Last, given the needs in the community, we decided to accelerate our work and bring on a new cohort of grantees every 12 months (vs. every 18 to 24 months pre-COVID). We're committed to supporting five new nonprofits every year now, hoping to triple or quadruple the number of youth served. This strategy will also enable us to "double down" on investing in small emerging nonprofits led by leaders of color who often struggle to access multi-year institutional funding. We invite donors interested in supporting our innovative approach to reach out to us. All Stars is actively looking for investors for the Accelerator Program 2022 Cohort. Our goal is to raise $500,000 by June 2021. Please visit our website to learn more or email our Director of Development, Manju Ramachandran, at manju@allstarshelpingkids.org. 
How does your record of impact shape your vision for the future?
Before the pandemic, we already knew that organizations that had gone through our program were more sustainable, resilient, and effective in delivering their programs. They also have greater capacity to adapt and innovate as the economic, cultural, and environmental landscape shifts and changes. 
We're hopeful that by investing in emerging organizations, providing them with financial resources as well as support, coaching, training and a community where they can share, be heard and find encouragement and inspiration, we can create a stronger ecosystem of Bay Area nonprofits to collectively reach the tipping point where all youth will be supported and moved out of poverty.
Photo caption: Welcome Coffee and Conversation with the 2021 Accelerator Cohort and the All Stars Staff