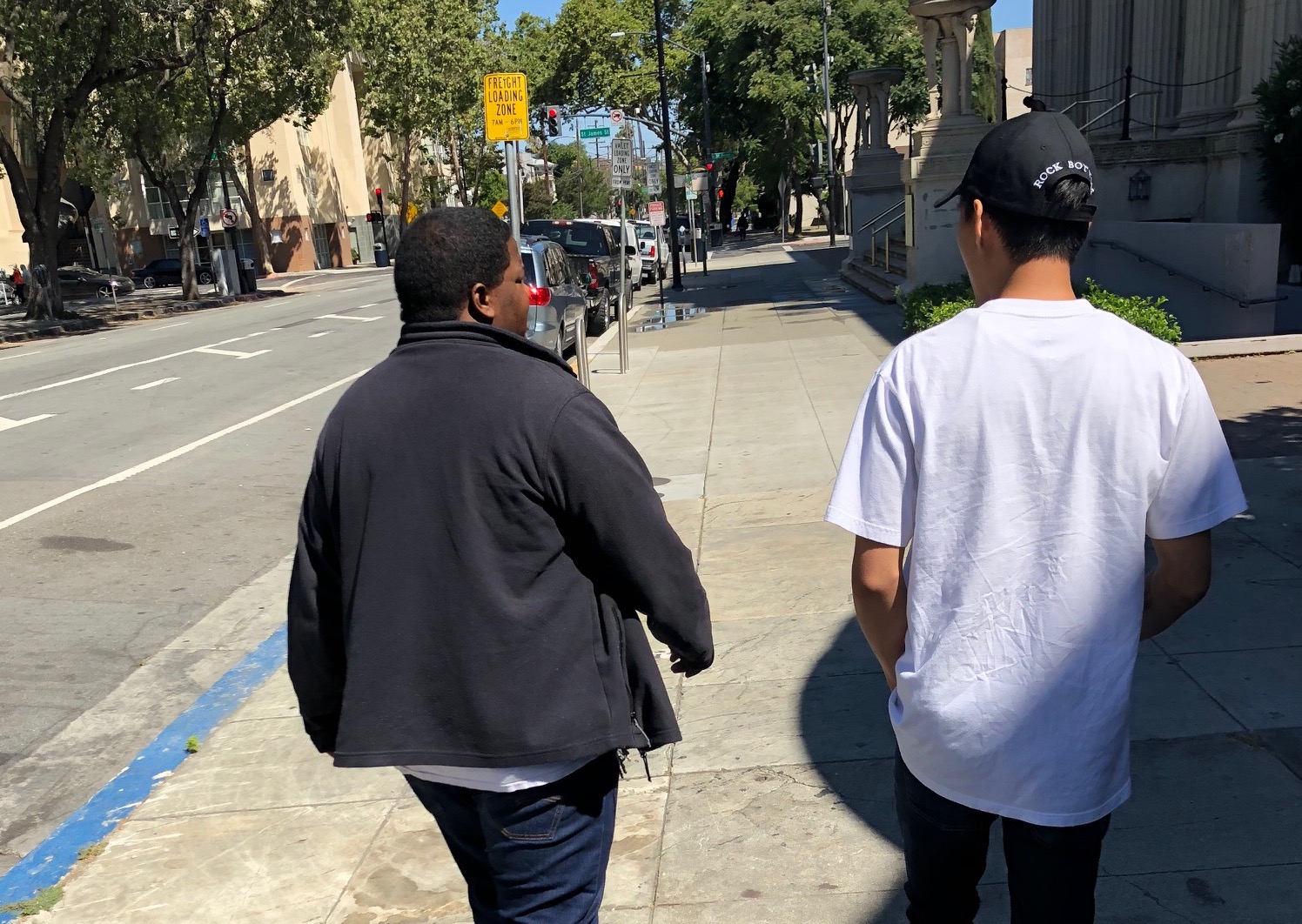 In conversation with Dontae Lartigue - Razing the Bar
We invite you to be inspired by our Leader Voices series. Here, Dontae Lartigue, CEO and Co-founder of Razing the Bar, shares his thoughts on what is needed to better support youth transitioning out of foster care in Santa Clara County. 
---
Can you tell us about your personal journey and how Razing the Bar came to life?
When I turned eight, the County became responsible for what essentially would happen to me. During that time, I realized people who were supposed to help me didn't understand the conditions I was living in. A lot of kids in the foster care system end up getting served by people who don't look like them, don't know their experience, or have never been through it themselves. According to Santa Clara County SSA, the average social worker has a caseload of 40-60 kids. So they're spending on average 30 minutes to an hour at best with their youth every month. Could you expect your son or daughter to thrive and be successful if you didn't invest time in them, as a parent? I got to the point where I was tired of seeing kids fall through the cracks...So that's when I started working on a proposal for my own nonprofit. After doing a lot of research on the importance of relationships in social services and youth services, I figured that if we could help young people develop long lasting relationships with adults that can invest in them, mentor them, we could change the outcomes. So that's what we did.
At Razing the Bar, we use mentorship and housing support to help youth aging out of foster care achieve self sufficiency. We focus on small case loads, and are intentional and proximate to them. We want to provide stability — housing stability but also stability in relationships. 
Initially, we started out pretty much on our own. We met a real estate investor who let us rent one of his properties below market value so we could house foster youth, and my wife and I used our scholarship money to secure the house, and buy furniture. After we started the work, we went to the County and told them we wanted to focus on the hardest-to-serve youth, the ones nobody really wanted to work with: people who were falling through the cracks, going to juvenile hall or jail, getting tossed in and out of the system. There were about 85 kids on that list. We said we could fill that gap. The County got on board and helped us continue the work. We currently support 15 kids. 
What do you think are some of the biggest challenges foster youth face today?
Right now, 85% of foster youth exiting the system don't have stable employment. Most of them never had a job. How can someone emancipate from a system with no rental history, no credit and lack of income? And you expect them not to go into homelessness? 
Twenty-one to fifty percent of foster youth can end up homeless after exiting foster care, and they represent 45% of the homeless in Santa Clara County. It's this form of revolving door. Somebody gets off general assistance, and most of them go right back in within one or two years, especially in areas like Silicon Valley. It's hard to sustain if you don't have the right skills or the right resources. And foster youth don't get any leeway here. 
How has the current health and economic crisis impacted your work?
Initially, our operating budget got drained because our kids all lost their jobs. Our model is to financially support our kids at about $500 a month, subsidizing rent and covering other costs like food, transportation, cell phones and other things. But when COVID hit, it all went up. We ended up spending $1,000 or more per kid because unemployment didn't turn on right away. We were fortunate the community stepped up and helped us, but even now, we're still trying to raise money constantly to cover costs and figure out what the future of the initiative will look like.
What are some of the unique challenges you face as a leader of color in Silicon Valley?
A lot of nonprofits like mine are scraping to survive. According to a Bridgespan research, Black-led nonprofits' revenues are 24% smaller than White-led nonprofits, their unrestricted net assets 76% smaller. We're not seeing equity in funding in the communities we work in due to many factors, but particularly due to inequity in access to networks. I understand where foster youth need help. But it's hard for me to use my network to go into affluent communities and say, "I need you to help these people" and have people listen to me. As a nonprofit leader of color, I don't have the same privilege as others, the same access to family foundations or networks. And that's a problem.
What are your hopes for the future?
We need to treat these young people like they're our own. We, as a society, have taken them from their families, we've essentially taken responsibility for who they're going to become. We need to invest time and energy in supporting them. I'm hopeful we can continue working in partnership with all the agencies and service providers to bring more stability to foster youth exiting the system, and raise more funding to support more kids so they can complete their education and enter the job market. We're currently serving 15 kids, and our goal is to get to 40 or 50 in the next two to three years. But we need significant support for that.
---
Photo courtesy of Razing the Bar.
Inspired by Dontae's leadership? Contact him at dontae.lartigue@razingthebar.org
To support Razing the Bar's work, you can donate here.