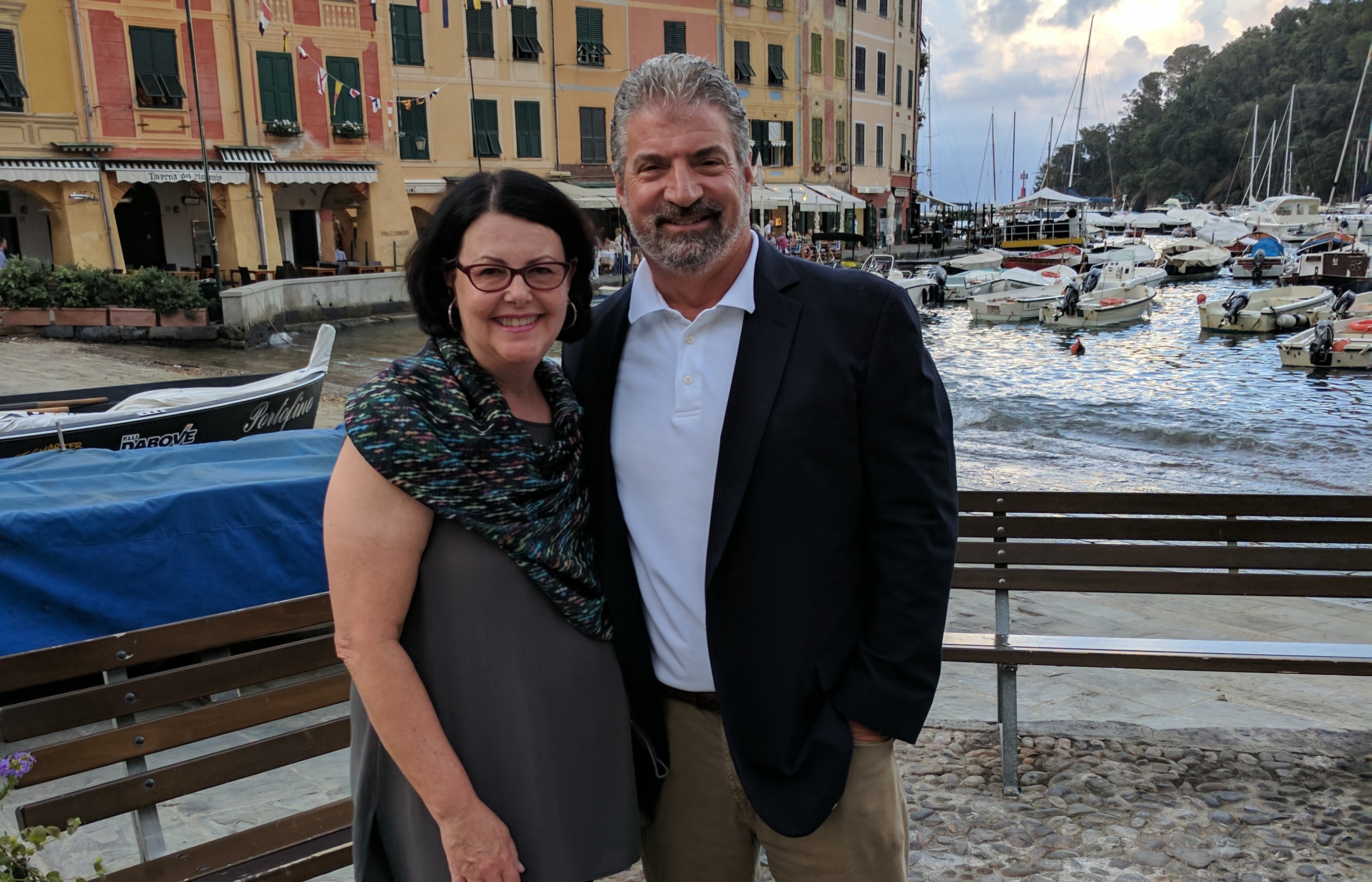 In conversation with Elaine Hahn
We sat down with Elaine Hahn to talk about how philanthropy makes wealth meaningful, and why she and her family are focused on leveling the playing field.
---
Tell us about your philanthropic journey. How did you get started? What inspired you to scale it to where it is today?  
I didn't come from wealth—both of my parents are teachers. But giving is part of our core values; my husband and I gave at the level we could give at before we would have considered ourselves "philanthropists." Once we had some wealth, we started to ask, "What can we do with it?" Just having wealth doesn't mean anything; how do you make it meaningful?  When our kids were growing up, we often quoted "With great power comes great responsibility" (yes, the Peter Parker Principle from Spiderman!), but our family understood the more serious message: "From those to whom much is given, much is expected."
We've always tried to include giving as part of our overall budget. Almost from the beginning, we've used our DAF as a convenient way to give, since our giving—especially in the early days—was almost always from gains from appreciated stock.* Whenever we sold stock, a portion of that went to the DAF.  We'd try to largely spend down the balance of our DAF in one to three years. 
Now we're a little older, and we've been able to do our estate planning in a way that seems pretty solid, which has allowed us to ramp up our giving and be more strategic about what we want to accomplish. We'll probably give away most of our wealth during our lifetime, other than what we'll leave for our children to give away when we're no longer around. You can't take it with you!
What is the focus of your philanthropy? 
Through the years, our philanthropy has largely focused on education and the well-being of children, housing and food insecurity, and environmental causes. One general theme is  "leveling the playing field" for folks who have not been as fortunate as we have. Our family had access to great education, medical resources, stable housing, and food.  We believe everyone should have all of those things. 
When my kids were going through school, we would support their schools as well as our surrounding schools. It's hard to be blind to the advantages we have in Palo Alto versus East Palo Alto, Redwood City, and places that don't have what we have. So whatever we were doing for our kids' schools, we tried to match with a grant to an organization serving underserved populations. 
Regarding our focus on children's well-being, I know the anguish my family felt with a child who had mental health issues...the sleepless nights, the worry. It's hard enough to find someone to help your kid. I can't imagine if you couldn't pay for it. When CHC asked me to serve on their board, I agreed in part as a way to say "thank you" for everything they had done for our family.  
With an issue as large as homelessness, we  know we aren't going to solve it on our own, but we find areas where we can help. Maybe we can help at a shelter and make sure they have what they need for this month, to be the bridge to government funding. 
Recently, our older son (who's 28 years old) has started to get involved in our grantmaking, largely driving our family giving on environmental issues. I challenge him to figure out why what he wants to fund is important and how it's going to move the needle on what he cares about. 
Lately, we've also added support for voting rights and for non-profit work focusing on fact-based reporting and information. 
What do you find most rewarding about your philanthropic work?
When giving to local causes, it's easier to get to know the nonprofits doing the work and to actually see the impact of your giving. I love that. 
I learned early on that you can amplify your impact by using your gift to challenge others to join your cause. Even a gift of $10,000 or $25,000 can inspire other people to give or to make a larger gift. It was a useful tool as I helped the nonprofits I supported fundraise, putting our money where our mouth was, to be able to say, "My husband and I gave at this level and we hope you can join us." People trust you so they feel they can trust that it's an impactful place to contribute, and an appropriate level to give at. 
The other thing I find rewarding is that I never stop learning! Especially now, with so much great work on the racial and social justice fronts, I've been humbled and challenged like never before.  I've had years of experience with non-profit work, but I now realize I'm still just at the beginning of my learning journey in so many ways. Listen to people doing the work—they probably know more than you do!
What's been most helpful and what's most challenged you in becoming an effective philanthropist? 
I went to a philanthropy seminar when we first started getting more serious about giving, and one thing they recommended was that we get clear on why we're giving. What are we most passionate about? Knowing that has helped us focus our giving. It's still a work in progress, though—it's hard to say no to a good nonprofit, but you can't do everything! I don't enjoy that part of our philanthropy [saying no], but it's part of the job.
In Silicon Valley, there's always someone with more money than you, and it's easy to feel like the people in the big leagues should be the ones playing the [philanthropic] game. But everyone can be part of it, whether what you have to contribute is really big or smaller. Originally I didn't feel like I had anything to contribute to Magnify Community, but it's just a learning community. We all know more than we think we do. 
What advice do you have for someone who's interested in making a difference but doesn't know where to start? 
Figure out where your passions are, and focus on those first. There are unlimited places to give, but starting there helps you focus. 
Take advice on vetted organizations from local community funds and other seasoned grantors. They often post this on their websites. 
You can learn a lot about an organization by how they handle a gift. If it's an organization we're considering giving to longer term, we often start out with a nice, if somewhat more modest grant. If they never respond, that tells you something! 
Start local! Many global issues (homelessness, lack of education and healthcare, and so much more) show up here in our own backyard. It's a great way to track the impact of your gift. And giving locally does not mean you have to exclude national or global efforts—it's just part of the giving portfolio. 
* Editor's note: the tax advantage to donating appreciated stock to a DAF is that you avoid having to pay taxes on the capital gains, allowing the full value of the stock to be donated to charity.