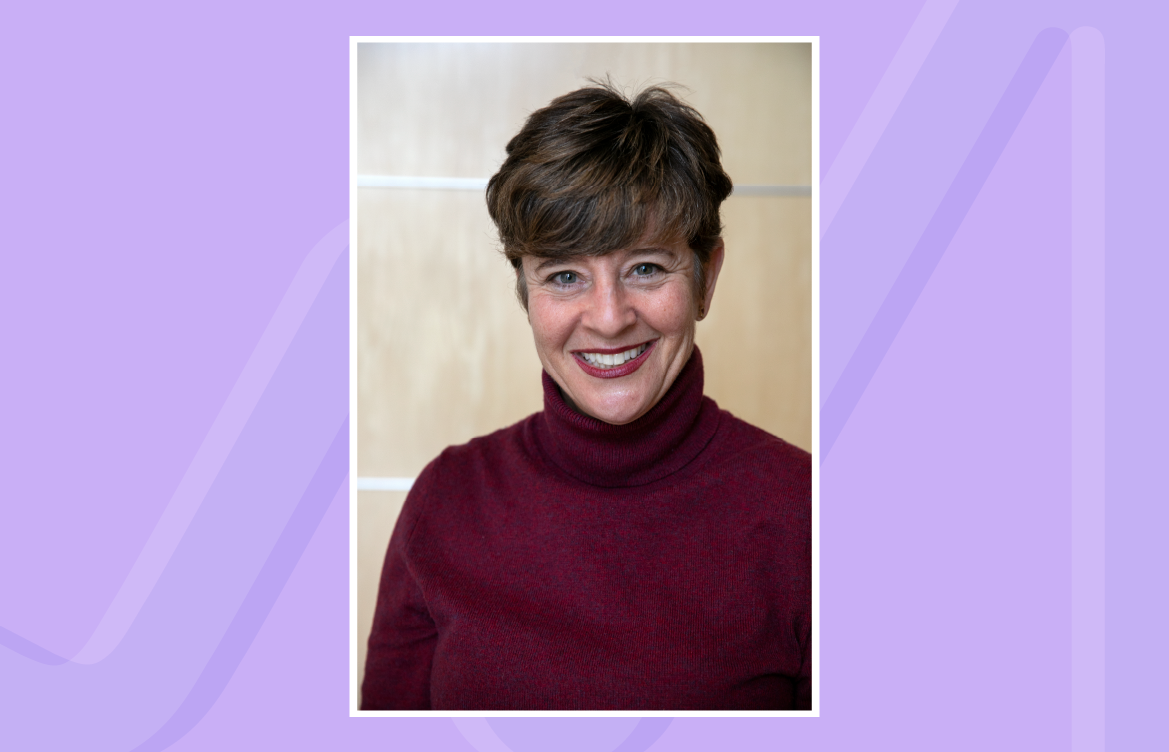 In conversation with Gina Dalma, SVCF
We sat down with Gina Dalma, Executive Vice President, Community Action, Policy, and Strategy at the Silicon Valley Community Foundation, to talk about the role they played in the past year to support our community, their work around equity, and her vision for philanthropy in Silicon Valley.
---
You took a new leadership role at SVCF a year ago, in a time of unprecedented challenges for the community. How did you navigate this? What surprised you most? 
It has definitely been a year like no other, and I will start by saying how incredibly grateful and privileged I feel to be in this position.
With the COVID emergency response, the wildfires, the racial reckoning, and many other topics that were on our mind, the amount of money we were able to push out, and the way we pushed it out, has been incredible and humbling.
Many community foundations' staff, and foundations' staff in general, are trained as grantmakers. You're trained to be strategic, look at theories of change. And in emergency response, where your priority is to keep people safe, housed, sheltered, and fed, strategy becomes—who is on the ground and can get to folks quickly? Your only focus becomes pushing money out the door as fast, efficiently, and most importantly, as equitably as you can.
This year was also a unique opportunity for us to experiment and change the way we operate. Because we had to quickly shift to emergency response, and both be responsive while trying to implement our strategic plan, we were forced into this space of creativity—which was a beautiful surprise. And that's the way we're going to continue to push things forward.
Speaking of strategy, SVCF was ready to roll out a new Strategic Plan right before the COVID outbreak. How has that shifted the way you are looking ahead?
In a way, the incredible circumstances we had to face as a community enabled us to accelerate the implementation of some of the items in our strategic plan. We already knew what we wanted to do, and were able to move quickly on things like streamlining processes, developing a different type of relationship with grantees, and evolving our reporting.
The part we doubled down on was making sure everything we do is grounded in community. A big part of that came from realizing during COVID that there can be no resilience or sustainability of solutions in community if efforts are not community-driven, community-designed, and community-led. We very intentionally and visibly shifted a bigger portion of SVCF's grants into movement and power building. Today, around 70% of our discretionary grantmaking is focused on movement and power building. The remaining 30% is invested in our strategic initiatives: financial security, early childhood development, and housing. It's all interconnected, as power building cuts across everything, of course, so it's been incredibly exciting to see how these two areas of work feed into each other.
SVCF has launched a number of pooled funds and giving guides over the past two years. What have you learned about how donors are using them?  
Making it simpler for donors to find effective nonprofits in areas like civic participation, or Black and Latinix-led organizations, definitely helped unlock more resources, as did our COVID pooled funds, which made it easier for donors to give and know the resources would be quickly deployed on the ground. We've found that these giving guides and pooled funds provide easier points of entry for donors to find what is most comfortable to them, whether that's early learning or power building.
Community foundations have really been elevated during this time as sources of resources and guidance. What trends among donors have you observed?
COVID absolutely awakened many donors to this notion of caring for the community they live in and work in. We've seen corporate partners as well as the public sector come to us to build coalitions and align efforts. Spaces of collaboration were opened to us like never before: we co-led recovery roundtables in San Mateo and Santa Clara counties, making sure equity was central in the agenda, and that grassroots organizations were supported. We had leverage that was new to us because of this unique role we were playing, raising and deploying capital at such a large scale and fast pace. It was a huge opportunity for us to be present and visible, and also make the case for why the work of community foundations is so important in places like Silicon Valley, and beyond.
Our Community Impact team is also working much more collaboratively with our Donor Engagement team and philanthropic advisors who work directly with donors who have accounts with us. And we're really investing in building these internal bridges so advisors can tap into all this local knowledge and insight we have, and help them answer questions like "Who are the best leaders on the ground?" or "Where is innovation happening?" We are all in this together—foundation staff, donors, nonprofit leaders—all partners striving to achieve impact.
We live in a region of unparalleled wealth as companies in our backyard have had huge levels of growth, which has generated an incredible amount of wealth in our region. So we've been seeing a significant increase in donations and number of donors for several years now at SVCF.
As an organization, you've been very intentional about putting racial equity at the forefront of your work, and have been strong advocates for equity in the sector. How has this translated in conversations with donors?
We've always been about racial justice—that's the core of our work. I do think we are unapologetic about it now, and the more we lean into our public policy work, the more that comes up in conversations with donors. 
We absolutely recognize that each donor journey is different, and we aim to best support philanthropists where they are and, if we can, challenge them to go further in this journey.
There is a very unique window of opportunity that is open right now, because we have seen firsthand the devastating impact of COVID on specific communities. And now that we have all this data we can point to to make the case for why investing more equitably is so important, I think we really need to lean into this effort and push forward. This is the time to go and stretch that opening while we have a chance, especially in Silicon Valley where we know there is an alignment with many donors. 
What's your vision for Silicon Valley philanthropy? What do you think needs to happen to make this place work for everyone?
Philanthropy is at a huge inflection point right now. We understand what it's going to take to change the root causes of the racial injustice and to foster the equity we all want to achieve. There is a power dynamic in philanthropy that we need to address. There is a belief in the power of people to drive change. We are committed to that as never before. 
So I hope that philanthropists and people in this space choose to lead with a philanthropy that is bold and unapologetic. Last year, we all threw our logic models down the drain, embraced community-powered, and solved problems together, in community. These were some of the best decisions we made, and I hope philanthropy looks like this going forward.