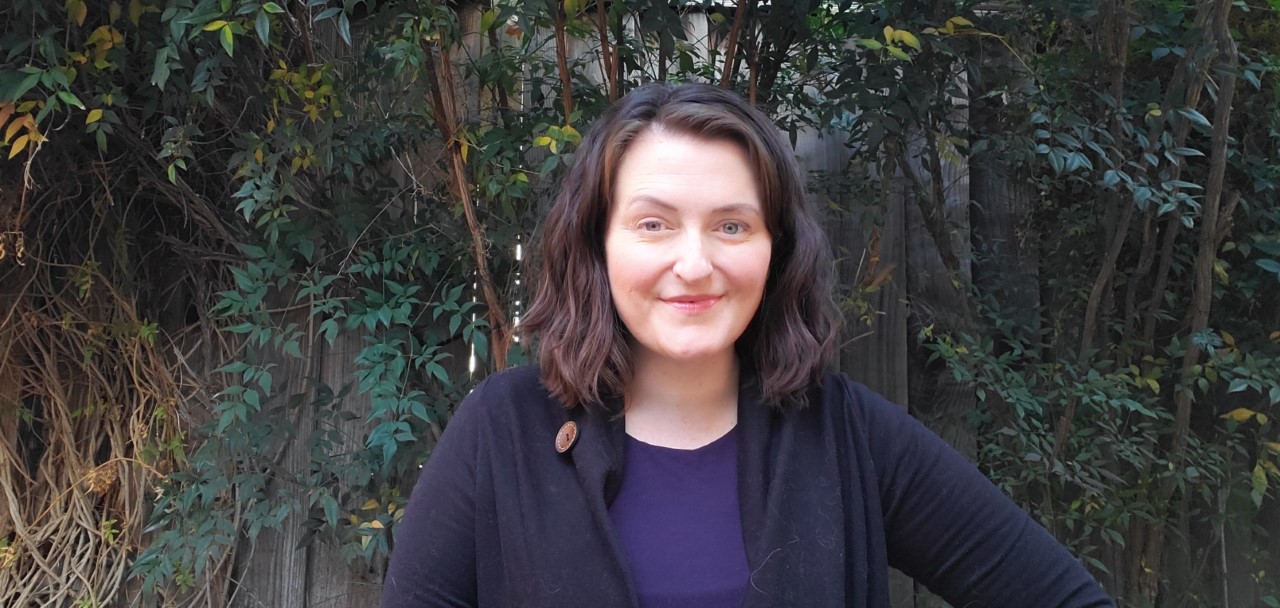 In conversation with Whitney Evans, ParentChild+
We invite you to be inspired by our Leader Voices series. Here, Whitney Evans, Bay Area Director at ParentChild +, shares how they've been supporting low income families with small children in San Jose through their programs… and much more.
---
ParentChild+ is a proven model that was recently scaled to San Jose. Tell us how it works.
ParentChild+ uses education to break the cycle of poverty for low-income families. We engage early in life and help toddlers and their parents by pairing them with an Early Learning Specialist from their own community. We conduct home visits over two years with the goal of getting children ready for high-quality preschool and kindergarten. We also invest a lot in social-emotional development for families.  Founded in 1965, the ParentChild+ model was actually brought to the Bay Area quite recently. We launched our first cohort (50 families) in San Jose in 2019, and are now supporting 100 families.
How have your teams been supporting families since COVID hit?
As soon as shelter in place was announced, our teams really stepped up. They started delivering milk to families, making sure they had masks and hand sanitizer to keep families safe. There was a lot of misinformation and confusion in the early days, especially because most of the information was in English, which is not the first language of many of the families we work with. Our Early Learning Specialists have also been connecting families to government programs, CALfresh [food stamps] and others. And on top of that, of course, they've been powering through our "regular" work: meeting with families twice a week virtually to engage in educational experiences.
What are some of the challenges you've met to deliver your services?
Obviously the Digital Divide is a huge issue. Trying to do home visits virtually when families don't have internet access or a computer is challenging. We're also seeing that in families that don't have multiple devices but have several children, that device is often being used by one child for remote school. This means that the family's younger children don't necessarily access early learning and that by the time they get into Kindergarten, they might fall behind. It's a vicious cycle.
We received emergency funding to provide tablets and hotspots for families, which was a tremendous help. We've also been partnering with other organizations to meet the needs in different ways. First 5 Santa Clara has been a key partner since day one. Raising a Reader also helped us provide books for kids 0-5. This was really critical in the early days of lockdown when families were struggling to keep their kids occupied all day. We were also able to partner with Family Resource Centers to pass out diapers that had been donated to us. Overall it's been exciting to see people working together to solve some of these issues.
How are families coping with the current situation? 
Trying to raise a family in poverty is already incredibly isolating. In addition, many of the families we work with have lost their jobs — 69% of the families we currently serve are unemployed. While the silver lining is that both parents are home and available for our home visits, it is incredibly stressful for them. Families are struggling to put enough food on the table, some to access diapers... It's just heartbreaking to imagine how hard it must be for parents not to have the resources they need to take care of their child. 
And in addition to this, of course, we are worried many families are going to be evicted from their homes after Christmas when the eviction moratorium is lifted and unemployment runs out. And we need to be thinking now about what we are going to do to support families that are going to need a whole different level of support.
What has been giving you hope these days?
Throughout this incredibly difficult time, families have stayed engaged with us which is pretty exceptional. To me, that speaks to the level of connection and companionship our Early Learning Specialists have been able to provide, which has been a lifeline for these families. Our teams are from the community they serve. So while we offer living wage jobs and benefits, they see their families, their neighbors, their community struggling, and they bring that deep understanding of what the families they serve are going through. I think that has always been our secret sauce.
Also, the love a parent has for their child is the most underutilized resource available. If we can tap into that resource, it is so powerful. Parents understand that supporting their child's early learning is going to set them up for life, and it's been really heartwarming to see these families rely on us to help them get through. 
What is next year going to look like for you?
We're exploring a few different avenues. First of all, we're considering extending our program to a third year. Our goal has always been to prepare children for preschool and kindergarten, and at the moment, not a lot of programs are available to them. So we'd like to continue our programming as long as it takes. 
We're also looking at expanding to meet the needs. We'd love to serve 200 families in Santa Clara County next year. We currently have two sites, and are primed to open a third one in Morgan Hill. We've also applied for a fourth site that would be specifically for Spanish-speaking families interested in learning English. We would have the program in both languages, and this would be a way to teach both the child and the parents. It's always been part of our ethos at ParentChild+ to communicate with families in whatever language is most comfortable for them, but this would be taking it a step further. 
In terms of funding, it costs roughly $600,000 a year to serve a cohort, and we'd obviously need to raise at least least double that to make sure we could sustain the program over two years. But we're hopeful we can get there with support from our current funders, and any new partners that would like to join in.
→ If you wish to support families in the ParentChild+ network for the holidays, a wishlist for toys and clothing is available here (gifts will be distributed through the Family Resource Center)