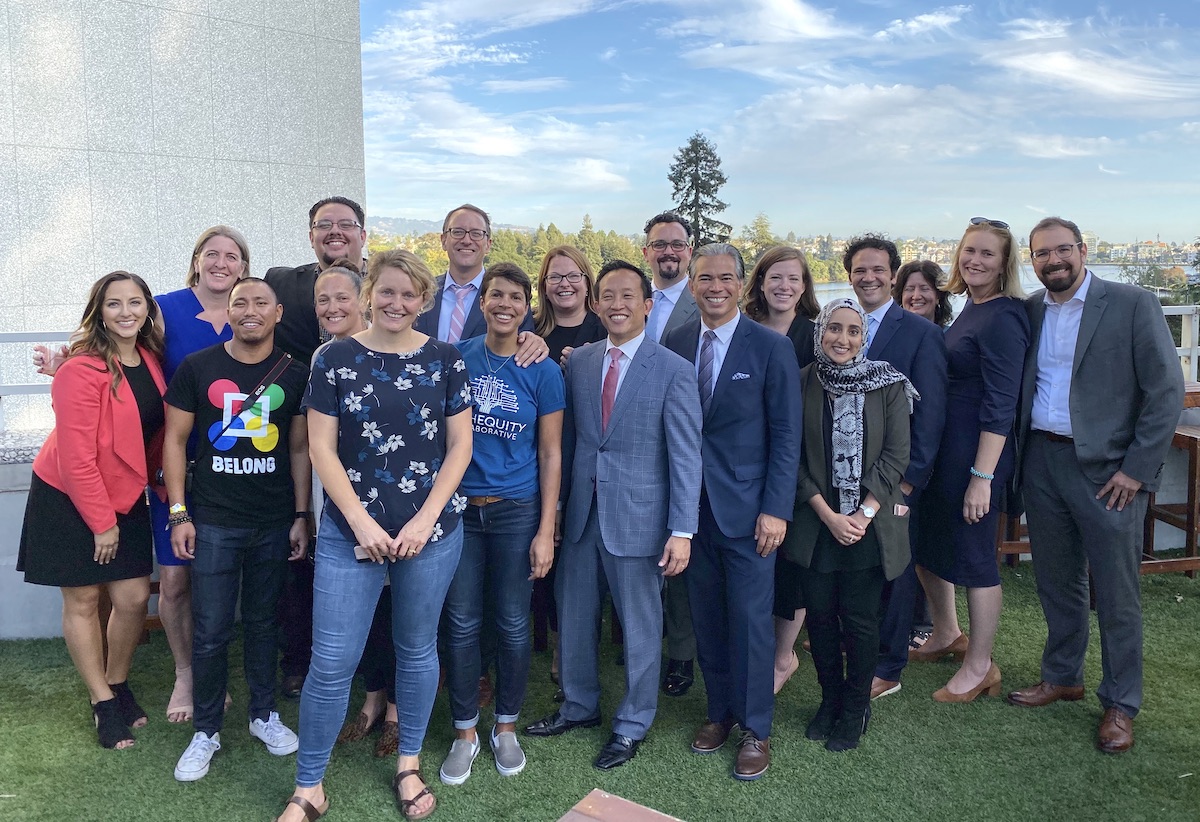 Collaborating to build a more equitable Bay Area - By Ian Mogavero
Original contribution by Ian Mogavero, Chief Operating Officer at the TechEquity Collaborative.
---
California Homelessness is at an all-time high, up 16.2% from 2018 to 2019. In 2019, in Silicon Valley (Santa Clara & San Mateo Counties) there were over 11,000 people experiencing homelessness. Despite the tech-driven economic boom of recent decades, rising housing costs are impacting Californians at every income level, stressing community systems, and creating an unsustainable cycle of poverty, inequity, and displacement.
We - at TechEquity Collaborative - envision a world where a growing tech-driven economy creates opportunity for everyone, and where tech sector employees and companies are engaged and active participants in making our communities better places to live.
In 2018 we joined a policy development process, spearheaded by the Terner Center for Housing Innovation at UC Berkeley, to create stability for renters in California. The group sought policies that neither discouraged new development nor drove landlords out of the rental property market. The product of this partnership became the core of the Tenant Protection Act of 2019 — signed into law by Governor Newsom on October 8th, 2019. The Tenant Protection Act of 2019, caps the annual amount that landlords can increase rent to 5%, plus the rate of inflation, not to exceed 10% total. The law exempts buildings less than 15 years old, single-family homes, townhouses, and condos, except those owned by corporations. The law also requires landlords to provide just cause to evict a tenant, dissuading eviction as a tool to raise rents.
A ten percent rent increase is still hard for many families to absorb; yet, we see the potential for a net positive impact on the system. The act provides stability for families and allows them to plan for the worst-case scenario, while still allowing landlords and developers to earn profits, and not discourage investors from funding new housing development projects.
As the idea grew, we jumped at the chance to co-sponsor the bill alongside PICO California, ACCE, The Western Center on Law and Poverty, Public Advocates, and PolicyLink. Despite being a young organization, TechEquity brought a new voice to the fight for tenant protections. Our tech worker-members made dozens of calls to legislators, proving that tech workers are eager to use their civic power for good. We also participated in lobbying visits with legislators, testified at hearings, organized press conferences, and garnered business support for the bill.
"TechEquity creates a space that allows us all, especially tech workers, to get more civically engaged and involved with the public sector. The events I've been to are facilitated in a way that eases beginners into the legislative space while having speakers with such a vast amount of knowledge. There's always room for discussion and friendly debates surrounding these important, multi-faceted topics." - Kevin Lee, TechEquity Collaborative Volunteer
With the passage of this legislation, we proved that when all facets of the pro-housing community work together — developers, tenant advocates, YIMBYs, affordable housing providers, and the tech community — we achieve solutions that directly impact the housing crisis.
Beyond being one of the co-sponsors of the bill, we wanted to help tenants understand their rights. In partnership with members of the Code for America's SF Brigade Community Legal Services in East Palo Alto, and ACCE, we built an accessible tool to provide tenants reliable information about their protections under the new law. The tool, accessible at www.tenantprotections.org, gives tenants the ability to self-enforce their rights by providing clarity on their eligibility for protection, the ability to calculate a legal rent increase, and a template letter to send to their landlords to request a rent rollback. Creating this tool is the first step to ensure that tenants across California are not forced out of their homes by unfair rent increases and unjust evictions.
___
This blog outlines just one story of how TechEquity Collaborative is building a more equitable bay area through partnership, legislation, and Tech worker engagement. Please learn more about our work at www.techequitycollaborative.org.