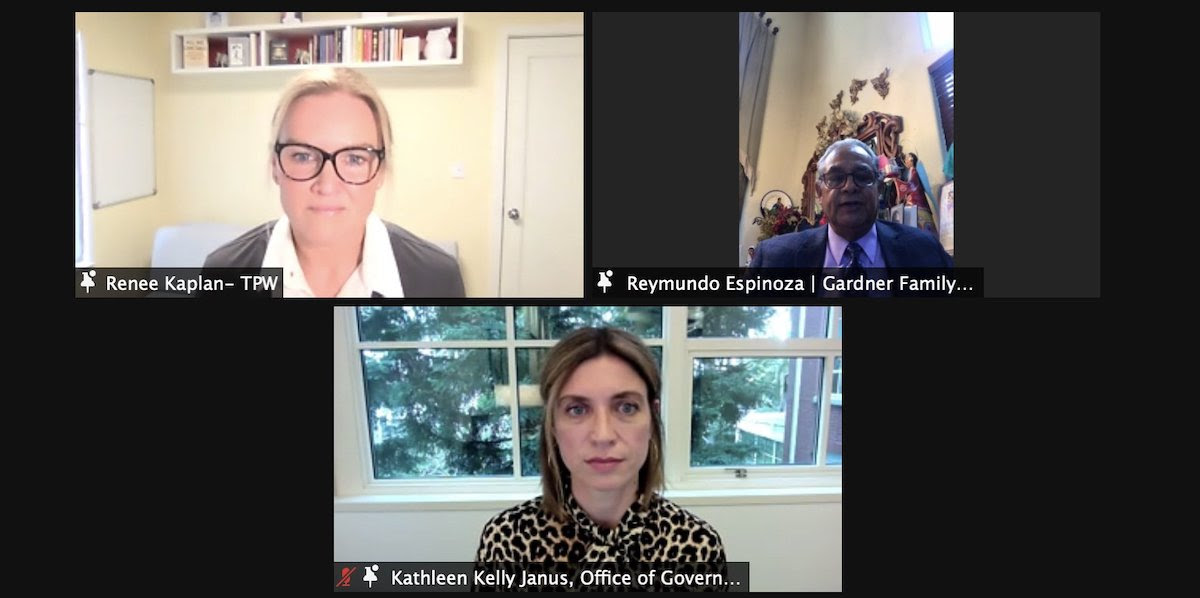 Investing in Vaccination—And a Stronger Nonprofit Sector
Equitable vaccination in Silicon Valley—essential to our collective health and recovery—requires significant efforts to overcome distrust and increase access to vaccines for hard-to-reach communities. Philanthropy has a key role to play. 

Kathleen Kelly Janus, Senior Advisor on Social Innovation to Governor Gavin Newsom, and Reymundo Espinoza, CEO of Gardner Health Services, joined us for a discussion on the many ways that the state and local nonprofits are working together to overcome challenges in vaccine supply, acceptance, and distribution in Silicon Valley communities hit hardest by COVID. 

Watch the conversation, moderated by Renee Kaplan, CEO of The Philanthropy Workshop.