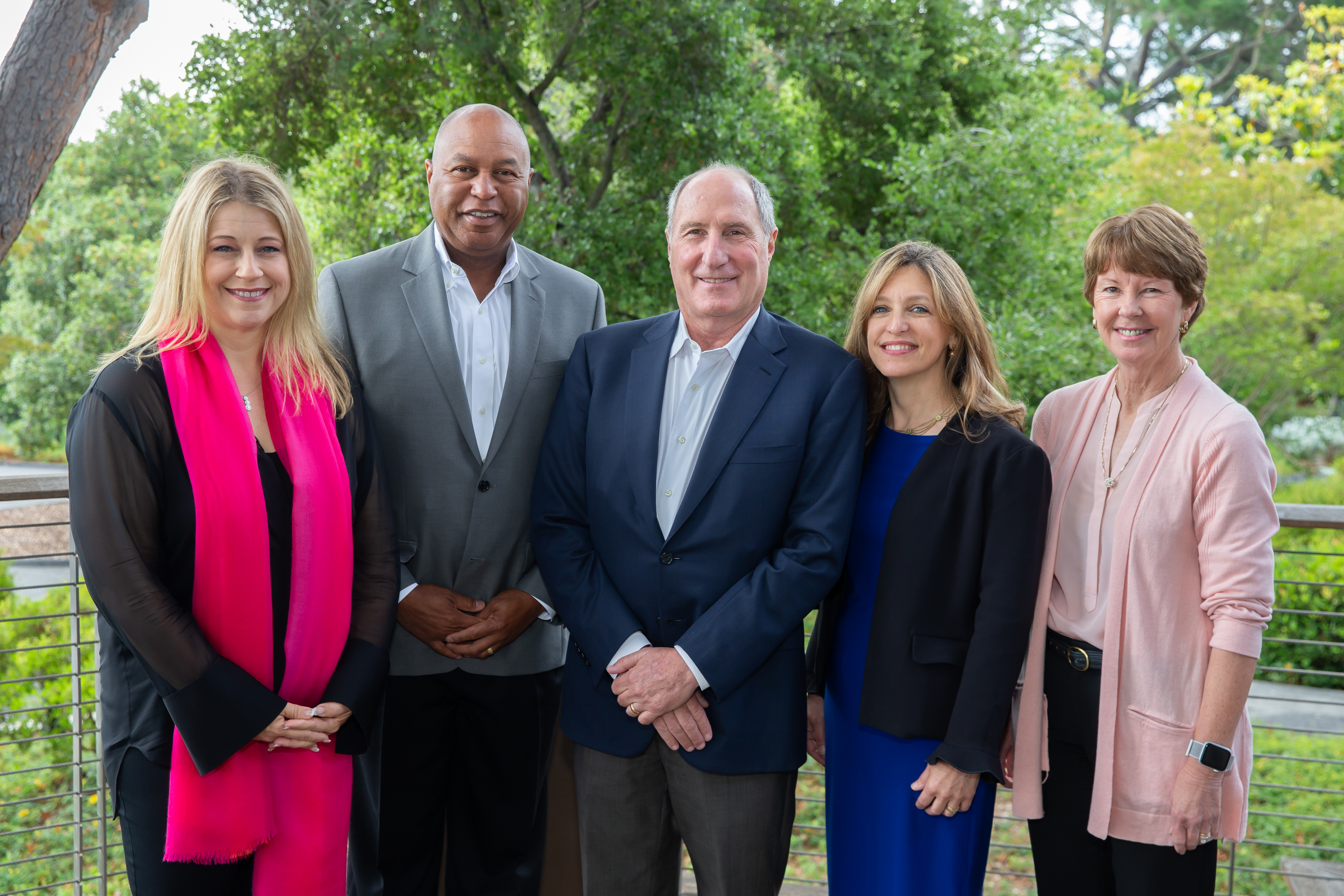 Magnify Community Launches Pledge to Encourage Silicon Valley Millionaires & Billionaires to Increase Local Giving
LOS ALTOS, Calif., November 6, 2019 – Despite its culture of innovation and immense wealth, Silicon Valley faces significant challenges that threaten its quality of life. The affordable housing crisis is making it difficult for hardworking families to get by, homelessness is on the rise, and even well-respected arts and environmental nonprofit organizations struggle to keep their doors open. As we head into what is traditionally the giving season, Magnify Community – a nonprofit initiative created to increase local giving – is announcing the launch of its Magnify Community Pledge. The pledge calls on Silicon Valley millionaires and billionaires to invest a portion of their philanthropic dollars in the local community. 
               "Our goal is to catalyze an additional $100 million in local giving by 2023," said Catherine Crystal Foster, CEO of Magnify Community. "Just as our startups are changing the world, innovative nonprofits are working every day to solve our most pressing problems – and to make Silicon Valley the vibrant community it is. They could scale and do so much more with greater investment. Silicon Valley is home to more than 86,000 millionaires and billionaires – and many are incredibly generous – but not nearly enough of Silicon Valley giving is invested in local community-serving nonprofits."
               Philanthropists who sign the pledge make a statement of intent that a significant or increased annual dollar amount of their giving will go to nonprofit organizations that serve people living or working in Santa Clara and San Mateo counties. So far, more than 25 individuals, families and family foundations have signed the Magnify Community Pledge, and nearly $40 million new dollars have been committed to local nonprofits over the next three years. John and Marcia Goldman, Charmaine and Dan Warmenhoven, Eustace-Kwan Family Foundation, Grove Foundation, Jim and Becky Morgan, Laura and Gary Lauder, the David and Lucile Packard Foundation, Sand Hill Foundation, Shannon Hunt-Scott and Kevin Scott, Sobrato Family Foundation, Ned and Jimi Barnholt, Castellano Family Foundation, Heising-Simons Foundation, Tegan and Brian Acton (on behalf of Sunlight Giving), and SV2, have joined, among others.
               "Silicon Valley is known around the world as a place of incredible opportunity," said Tegan Acton, who signed on behalf of Sunlight Giving along with her husband, Brian Acton, co-founder of WhatsApp. "But those same opportunities create deep income disparities across this region. We believe that all in our local community should benefit from the wealth created here. For this reason, we are dedicated to keeping a significant portion of our giving local." 
               "It is part of our values system to give locally," added Dan Warmenhoven, former Chairman and CEO of NetApp. "We have been so blessed and feel it is both an obligation and a privilege to support our local community. We wanted to support a larger effort of like-minded people, while encouraging others who may not be giving locally to think differently about their giving."
               Magnify Community addresses a well-documented need for trustworthy connections between philanthropists and high-impact local nonprofits making a difference in areas such as education, housing, health, social justice, the arts, the environment and more. Magnify Community does not accept donations or distribute funds to local nonprofits. Instead, it is testing innovative approaches to making local giving easy, rewarding and impactful for Silicon Valley philanthropists so that more will invest their dollars where they live and work. Pledgers determine where they want to invest their dollars. 
               "We have an extraordinary opportunity to build together a stronger, more vibrant Silicon Valley," said Nicole Taylor, President and CEO of Silicon Valley Community Foundation. "Magnify Community's effort to lead commitments to raise $100 million for local nonprofits will strengthen our region. So many of our donors want to see sustainable and vital communities right here in their own backyard. This is what this pledge is about, and this is what local giving and community building is all about!"
               "We believe if you live here and found success here, you should give here," Foster said. "We want to build a movement of donors and leaders who understand that investing locally is critical for the long-term vitality of Silicon Valley. With more local support, we could actually make major, lasting progress on age-old problems like hunger and homelessness, while fueling creative leaders throughout the Valley. More investment would not only mean an increase in direct services, it could also fund critical advocacy and policy work that would improve this region for future generations. It's exciting to think about the possibilities."
               The Magnify Community Pledge is one of several strategies spearheaded by Magnify Community to spur local giving. For example, the organization is partnering with Fidelity Charitable and the Sobrato Family Foundation to pilot distribution of four lists of vetted, effective local nonprofits to help donors make informed choices about giving. The lists include nonprofits focusing on housing and homelessness, essential human needs, and social justice, while a fourth list includes a range of organizations committed to using data to drive decisions and measure impact. Magnify Community hopes to scale and expand this pilot if it proves effective.
               Magnify Community is a nonprofit initiative backed by the Sobrato, David and Lucile Packard, Grove, Heising-Simons, and Sand Hill foundations, and Sunlight Giving. To learn more, visit www.MagnifyCommunity.com.
Photo above (from left to right): Shannon Hunt-Scott, President of the Scott Foundation; Rick Williams, former CEO of the Sobrato Family Foundation; and John Goldman, President of the John and Marcia Goldman Foundation, signatories to the Magnify Community Pledge, joined by Catherine Crystal Foster and Kathy Jackson, Co-founders of Magnify Community.