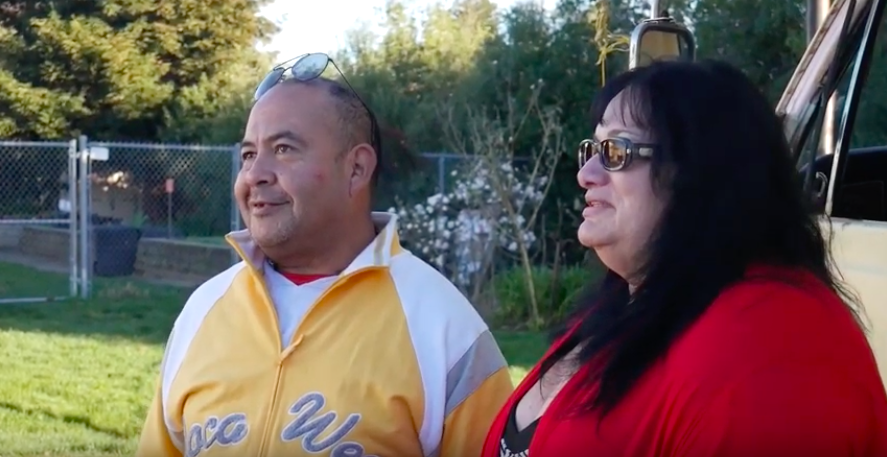 Meeting the needs of homeless, where they are - By Pastor Bains
Contribution from Pastor Bains, President and Co-Founder of WeHOPE.
Photo: Courtesy of Project WeHOPE
---
Paco and Stacy owned a house and a piece of The American Dream until he was injured on his job as a carpenter and they could no longer meet their mortgage payments. Now they live in their RV, and their story is typical of a new epidemic facing the homeless in Silicon Valley: almost 5,000 families and individuals live in their campers parked on the street -- a 58% increase over the past 10 years.
WeHOPE was founded by my wife Cheryl and I in 1999. I am continuing my late father's legacy and deep roots in East Palo Alto, where we have taken leading roles in community service for decades. When Cheryl and I noticed the increasing number of campers parked on the streets, we went out to talk with these families and identify their needs with our staff: showers, clean clothes, job training and medical care. But all these families could not drive to these services. How could we bring the services to them?
In 2015, WeHOPE took action. For years my wife and I ran a facility management and trucking company, with over 110 employees and a 5 million dollar budget, so we understood the logistical challenges of bringing mobile services to the homeless. With Board/Staff leadership involved, a customized truck /trailer with portable showers and washing machines, as well as case management was born. This truck/trailer unit was now able to serve where families most needed it.  We called it, "Dignity on Wheels" and immediately it began winning awards and media attention. Dignity on Wheels is now a fleet of 6 trucks in five counties and 15 cities, having provided over 50,000 hot showers and 15,000 loads of clean clothes for people to wear to job interviews.
We know what it means to serve, and to meet people at their point of need. Homeless families told us safety was a big concern for them, so in 2019 WeHOPE partnered with the City of East Palo Alto to found the country's first RV Safe Parking Lot. The program provides safe parking for RV's on city-owned land, along with meals, toilets, showers, washing machines, and case managers who help the families to receive job training and secure permanent housing. In less than six months, the RV Safe Parking Program has helped 13 families to make their home in our community.
WeHOPE's latest innovation is a virtual medical assessment and personal recharge station that will provide on-demand virtual medical consultations, comprehensive case management, internet access, computers, healthy snacks and a comfortable place to rest and recharge for homeless individuals. By providing this essential service, these Recharge Stations become vibrant meeting places where our homeless brothers and sisters can get the help they need to become healthy, employed and housed.
For the increasing population of homeless families living in mobile homes, WeHOPE is providing mobile solutions that get people jobs, and get them housing, in collaboration with a number of partners such as Stanford University, Second Harvest Food Bank, the Palo Alto and East Palo Alto police and fire departments, the Menlo Church, the Jewish Community Center and the Los Altos United Methodist Church to name a few. Through these strong partnerships, we are able to provide them with showers, laundry and clean clothers to go to job interviews, job training in custodial, security and food service industries, and safety and medical care until families can find permanent housing.
At Project WeHOPE, we know logistics, and we know what it means to serve others.  Every day we work without fear or fatigue, because we can see real results in people's lives.  Please join us in bringing hope to others.
Pastor Bains, President and Co-Founder of WeHOPE
___
Lean more about Paco and Stacy's journey here.
Learn more about Project WeHope here.