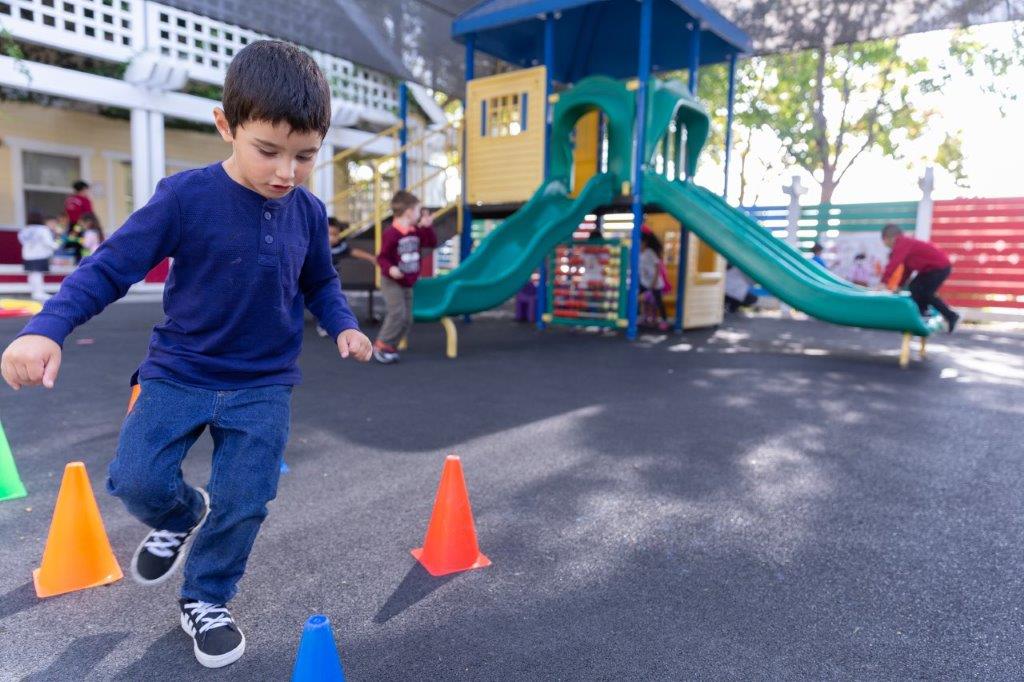 No Child Care, No Work
Child care has been one of the hardest-hit industries since the outbreak of COVID-19. There was already a shortage of 70,000 spots in San Mateo and Santa Clara counties, and studies suggest up to 40% of programs could permanently shut down as a consequence of the pandemic.
An equitable economic recovery will not happen without a robust child care infrastructure. Parents need it to get back to work: women with young children are already leaving the workforce at an unprecedented rate, with repercussions that could set them back a generation. In addition, the current situation is exacerbating education inequities rapidly. With 90% of brain development occurring before age five, high-quality and reliable care and education, particularly for infants and preschoolers, is essential to prevent children—especially from low income backgrounds— from falling behind. 
What you can do to help
Small child care centers and family-based businesses, predominantly owned by women of color and immigrants, were already operating on razor-thin margins, with half the sector estimated to have one month or less of cash on hand before the crisis. The pandemic-related closures and other constraints are forcing providers to now operate in the red, for those who haven't already shut their doors. 
Funds are needed to support child care providers keep their doors open, in particular to:
Help pay rent, mortgage, and/or payroll 
Purchase cleaning and safety supplies 
Cover operating losses due to pandemic-related shutdowns, or operating at reduced capacity
Modify their facilities to reopen and reduce the spread of COVID-19 
Philanthropic capital is essential to maintain an infrastructure that will be difficult and costly to rebuild. In addition, there is an undeniable need for long-term commitment to this sector and a much greater level of public and private investment.
Where to give
Several funds have been set up to provide immediate cash assistance across San Mateo and Santa Clara Counties to home-based providers and child care centers in San Mateo and Santa Clara counties. You can donate to:
San Mateo County Child Care Relief Fund (focused on home-based providers and child care centers in San Mateo County)
COVID-19 Child Care Project hosted at the Silicon Valley Community Foundation (focused on home-based providers. The fund distributes funds across the Bay Area, so please specify which county you would like to support, if you wish to target your support).
You can also support non-profit child care providers and ecosystem partners directly. A few examples include:
This list is not meant to be exhaustive. Feel free to reach out to us for additional recommendations.
Additional resources
This message was put together with help from the Silicon Valley Community Foundation, Community Equity Collaborative, Kids in Common and many other key contributors on the ground.
Photo courtesy of Grail Family Services