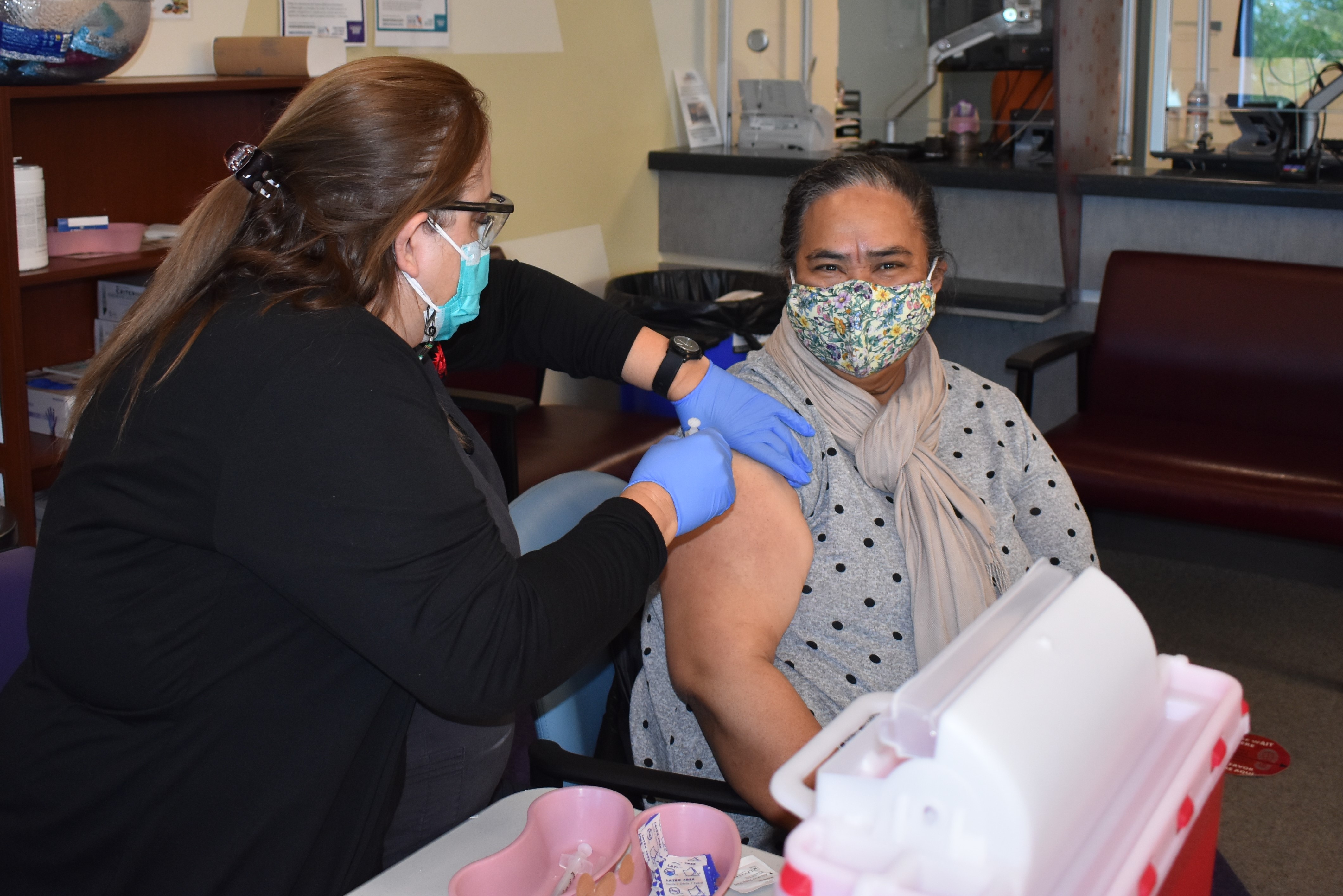 For Recovery and Resilience, Invest in Trusted Local Nonprofits
The great "sorting" is well underway: detaching those devastated by the pandemic and its economic consequences from those merely inconvenienced (who may actually emerge better off — with larger investment portfolios, reduced commutes, and new skills). Not coincidentally, the more privileged also are more likely to have been vaccinated and ready to resume their previously scheduled lives.
We've heard a lot about the "k-shaped" recovery. For those whose lives are represented by that downward leg, things are most definitely not OK.
As a new investigative report documents, the Bay Area's COVID response has catastrophically failed Latinos, in particular. The statistics are damning at every level, and the breadth of the failure is stunning: insufficient testing, failure to recognize the barriers posed by lack of internet access, failure to contemplate the impact of stay-at-home orders for people in overcrowded housing, lack of Spanish-speaking contact tracers, inaccessible vaccination sites, lack of PPE and paid sick leave for in-person service workers, and the list goes on.
Governmental policies recognizing disparate impacts on Latinos were too little, too late. In the heavily Latino East Side of San Jose and Gilroy, the COVID case rate is more than double the county's rate, and more than 50 percent higher than the case rate statewide, yet those areas were left out of the state's push to target vaccine distribution to hard-hit communities. One quarter of Santa Clara County's residents are Latino, but Latinos comprise half of the county's COVID cases. In the Latino neighborhood of North Fair Oaks, nestled between Atherton and Redwood City, cases soared while the impact remained uncounted.
It's important to note that while Latinos suffered, sadly, the inequities in our region don't end there. Filipino, Vietnamese, and Pacific Islander residents were also disproportionately impacted in neighborhoods dotted across Silicon Valley. COVID and its implications are far from over for the most vulnerable in our communities.
Yet in the face of all these system failures, a robust and collaborative network of community nonprofits has stepped up to create the civic infrastructure that is getting the information, the testing, the vaccines, and the supports to community members who need them.
On the San Mateo County Coastside, Puente de la Costa Sur teamed up with the local school districts to stand-up vaccination clinics near the farms, ranches, and nurseries that employ the immigrant workers at highest risk. And they are doing it with purpose and joy.
At the Mexican Heritage Plaza in San Jose, Gardner Health Services (a network of nonprofit community clinics) teamed up with the School of Arts and Culture housed there, and other nonprofits in the Si Se Puede Collective, to offer testing, vaccinations, and information to residents, many of whom are Latino. Recognizing that many of the community members could not easily navigate the bewildering online appointment systems, Gardner distributes wristbands with appointment times. Aided by allied nonprofits like Latinas Contra Cancer, which had already developed trust relationships with community members, they work to dispel myths about COVID and the vaccine. And since the School of Arts and Culture had already pivoted to offer regular food distribution at Mexican Heritage Plaza to families who lost work during the pandemic, the Plaza remains an active center for community gathering, rich with culture and pride.
Farther to the north, the nonprofit Ravenswood Family Health Network in East Palo Alto is also offering vaccines close to where those hit hardest by COVID live, and trusted messengers in the nonprofit community are working actively to ensure the people they serve get the language-appropriate information, testing, and vaccines that they need.
These ingenious and resilient nonprofit organizations, and others like them, will be ready to spring into action at the next health crisis, earthquake, fire, or call for civic engagement — and will be even better equipped to do so if we invest resources in their organizational health.
When they needed to rent tents, pay for extra staff or security, buy supplies, or offer cash assistance to sick people forced to sleep in their cars, these organizations just did it. No matter that this wasn't part of their budget. Gardner's CEO told donors in a recent briefing that he was losing $250,000 per week when shelter-in-place began. He paid $57,000 to rent the tents to offer COVID testing at Mexican Heritage Plaza. And when he saw that 27% of those tests came back positive, he knew he needed to offer vaccination at the Plaza, too.
The nonprofits did what needed to be done, and they keep doing it because it is the right thing to do.
Now these organizations that have been and will continue to be so pivotal need support to recover and keep doing the work. FEMA will not reimburse states for contracting with nonprofits in situations like these. Philanthropy needs to fill the gap, and it's money well spent. It's also extremely high-leverage, given all that nonprofits can accomplish.
These days, it's not uncommon to hear conversations in Palo Alto or Atherton about plans for in-person book group meetings and gatherings this spring. It can be easy to forget that not everyone's fortunes are ascendent. Not everyone's child can return to school and make up for lost learning. Not everyone has the security of knowing they won't be evicted when the moratorium is lifted, or has the earnings to pay the rent debt still owed. There still aren't enough vaccines to put in the arms of all the construction workers, store clerks, and drivers flocking to Mexican Heritage Plaza for a shot.
There's still work to do, and inspiring leaders who are doing it. Let's invest in the trusted community organizations that are helping ensure a more equitable recovery for all our neighbors. In a pandemic, none of us is safe until all of us are safe. We can all benefit from the civic infrastructure forged by our local nonprofits, which — if resourced — will endure long past this crisis and lift up our community in the face of whatever lies ahead.
For more perspectives, opportunities, and resources for advancing local philanthropy in Silicon Valley, subscribe to our monthly newsletter.
Photo: Ravenswood Family Health Network