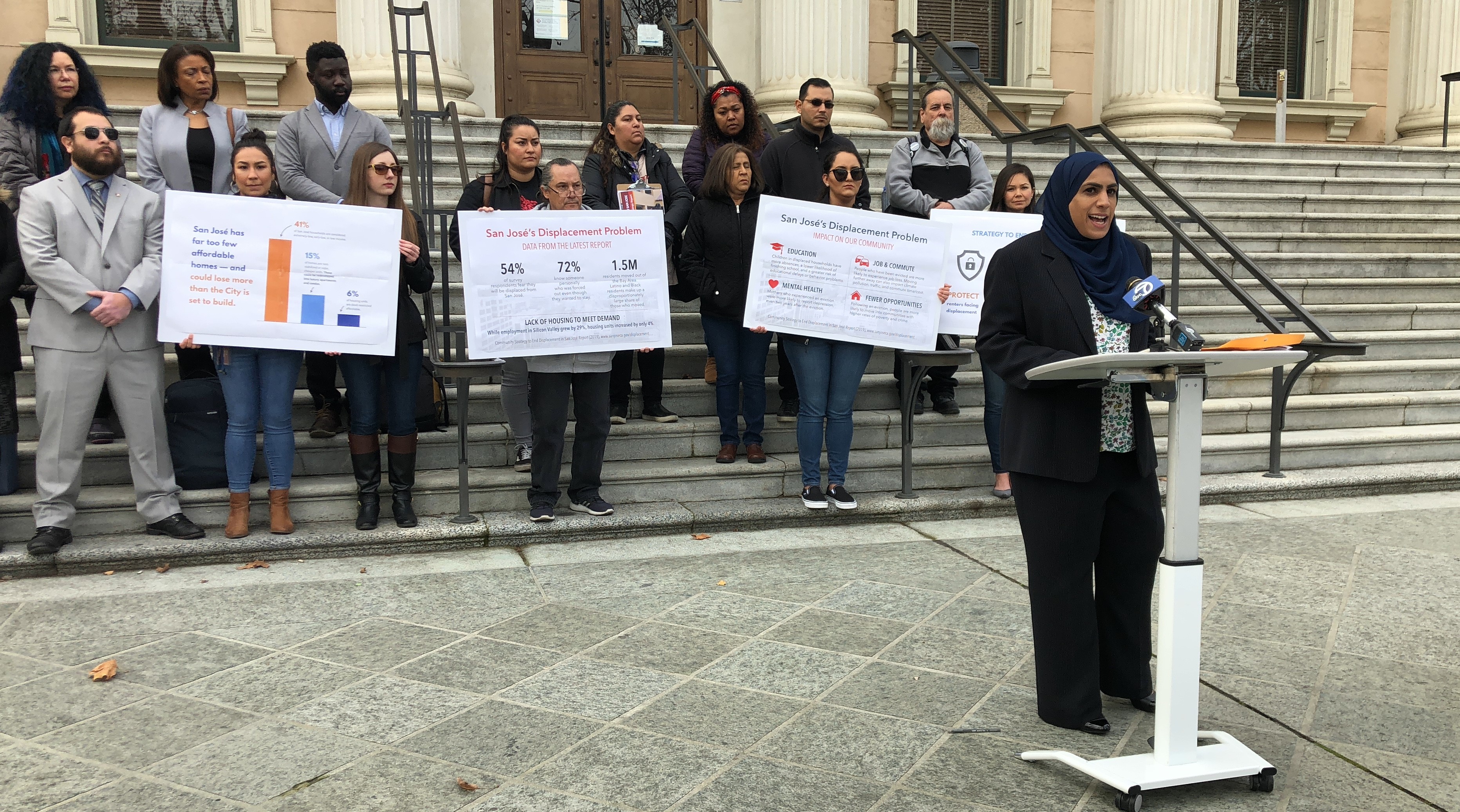 Want to Invest in Lasting Change? Fund Advocacy.
Philanthropy at its best uses the right tools, in the right way, at the right time, with the right partners, for the right reasons. What have we got in our tool kit today, and how have we used those tools?
We gave relief dollars like never before (though we still need to give more). We dropped unnecessary procedures and restrictions that got in the way of making impact for our grantees (and we should shelve those permanently). We gave money sooner, and for longer time periods (again, changes in process that we can adopt for the long-term). We educated ourselves about race and privilege, and donated significantly to racial justice causes (and we certainly must keep going).
But change is still not happening fast enough, the structural inequities are not sufficiently altered, and governmental support that funds relief and transformation at true scale is still not at hand. Where does that leave us? With one of the most powerful tools of all: advocacy.
For some donors, advocacy is a third rail. It may seem a little mysterious, too. But funding advocacy, in its many forms, can be the most rewarding, high-leverage, strategic move for a donor, no matter how big their check size may be. And there is ample room for individual philanthropists and foundations to get involved in advocacy safely, legally, and effectively. Lean funders are particularly well-positioned to do this work.
So what is advocacy? Advocacy includes action-oriented research, public education, organizing and network-building, and voter education that can influence public policy or practices across a sector. It also includes lobbying, but lobbying is most definitely not the only kind of advocacy, and funding advocacy by nonprofits does not have to include funding lobbying. Quite simply, advocacy is among the most powerful strategies nonprofits can use to make positive, systemic, and lasting change on the issues most important to them and the communities they serve. Funding advocacy by nonprofits allows philanthropists to tackle problems upstream and invest in progress.
Advocacy comes in many shapes and sizes. When families and nonprofit community organizations in East San Jose come together to press for equitable distribution of COVID vaccines to the hard-hit immigrants in their community, that's advocacy. When experts in child health educate voters and policy makers about the lack of mental health services for youth and the potential solutions, that's advocacy. When safety-net providers bring on-the-ground perspective to elected officials about the experiences of struggling families so that county policies target local needs most effectively, that's advocacy. When youth organize their peers to vote and lift their voices in their community to highlight their needs and the assets they have to offer, that's advocacy.
And advocacy works in concert with other strategies, too. A food bank can best address community hunger by distributing food and by using its expertise to impact policy changes that get to the root causes of hunger and the gaps in the food support ecosystem. That's what creates enduring change at larger scale.
Similarly, an individual donor or family foundation likely doesn't have the resources to solve significant social problems or the immediate crises before us solely through grants for direct service, though those are vital. Philanthropic impact gets magnified by funding systems change through funding advocacy, ideally by offering general operating support to nonprofit organizations. The documented return on investment for funding policy advocacy, organizing, and civic engagement is huge for communities.
Funding advocacy is an ideal addition to a broad philanthropic portfolio that also includes direct-service work. To see what that looks like in practice, our giving portfolio examples, fleshed out with links to specific nonprofits, in our recent brief on Housing Justice in Silicon Valley, present options for funding advocacy, organizing, and direct service that donors can act on right away. And for donors who want to diversify even more within advocacy, funding 501(c)(4) nonprofits with non-tax-deductible donations can support more direct advocacy by lobbying elected officials and asking others to lobby and engage in electoral politics.
We're all weary and we are eager to see change. We've stepped up generously, again and again. Some of us are despairing that while we are starting to get a handle on the pandemic, the economic, educational, and health impacts on our community remain devastatingly persistent. The realization of racial justice remains elusive. But this is something we can do. Fund advocacy. Do it for your existing grantees, and ask them how to do it best. Do it with others to help grassroots groups build power, as others have done around the country. Look to other funders with feet on the ground right here to leverage their diligence on local organizations advocating for change. Do it today and invest in the future.
For more perspectives, opportunities, and resources for advancing local philanthropy in Silicon Valley, subscribe to our monthly newsletter.
Photo: Law Foundation of Silicon Valley