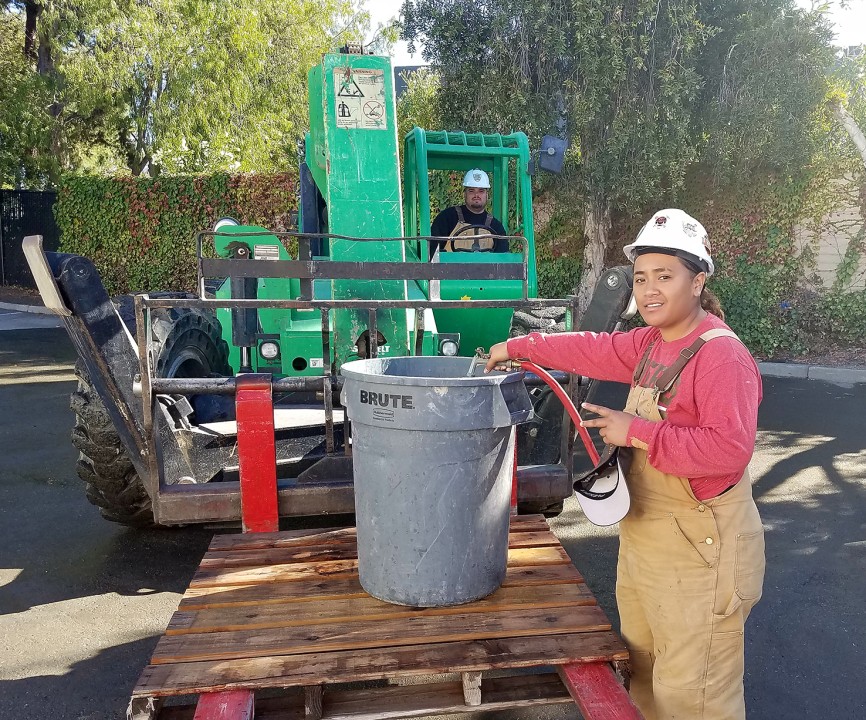 Standing Together in the Valley
By Catherine Crystal Foster, CEO, Magnify Community 
Photo: Courtesy of JobTrain
---
As we brace for the impending health consequences of the coronavirus, it's too easy to overlook the massive collateral damage that has already affected the local nonprofits that keep our community strong, and the hourly employees who keep our Valley working.
Each day I receive an escalating number of cancellations for nonprofit fundraisers and events, many of which raise huge shares of those organizations' annual revenue. Every time a virus-related cancellation wipes a gala or luncheon from your calendar, it might also be wiping hundreds of thousands of dollars from the balance sheet of a housing organization, a reproductive health provider, a civil rights champion, or college access program. Those nonprofits count on these funds all year, and they likely have already fronted the costs. They lose any money to be raised at those events, and often have to refund tickets – not to mention invest substantial time in dealing with and communicating about the cancellation. 
Even as they are losing vital revenue, nonprofits that offer direct services to people in need are likely seeing a rise in their caseloads.
While many tech workers can easily abide by work-from-home directives (and may welcome them), janitorial staff, ticket takers, food service workers, and many others cannot. The wages they count on can quickly disappear, and there's no knowing when this will end. Even those workers who can stay on the job may need to use leave, perhaps unpaid, to watch their children sent home from schools that are closing as a precautionary measure.
How can we respond so that we care for the nonprofits that care for our community? Here are a few things to consider:
Refuse the refund and double down. If a nonprofit you support cancels its fundraising event, tell them to keep the ticket funds, and make an additional donation to help them overcome the shortfall.
Contribute to the response effort. The Silicon Valley Community Foundation has created three COVID-19 Coronavirus Regional Response Funds, which will provide emergency assistance to vulnerable people in our area, particularly the homeless. Make a donation today.
Help the helpers. Reach out directly to the nonprofits in the community that provide a safety net to workers and others hit hard by the disruption of this outbreak. Make a donation for them to use where they see the greatest needs. In Santa Clara County, look to the Emergency Assistance Network, and in San Mateo County, look to the Core Service Agencies.
At times like these, we are bound together by our common humanity and our common vulnerability to forces beyond our control. Let's do what is in our control to support our community.
---
Find local nonprofits meeting essential needs in our community and addressing housing and homelessness featured in the Fidelity Charitable Give Lists, curated by the Sobrato Family Foundation.  Search for vetted nonprofits across a wide range of issues in our Nonprofit Search Tool.